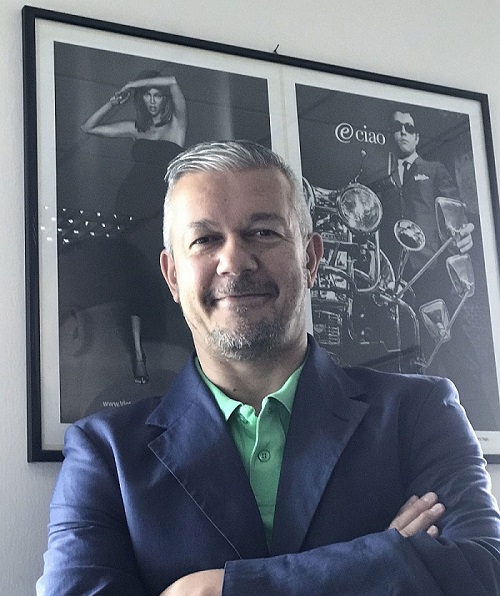 La necessità di una gestione intelligente delle postazioni di lavoro di Atlante, azienda che opera nella GDO, ha trovato risposta nell'offerta di Fleet Management di Centro Computer.
Computer Center, società di consulenza specializzata in prodotti, servizi e soluzioni IT per le aziende, ha siglato un contratto di Fleet Management con Atlas srl, storica azienda che opera per l'import-export di prodotti alimentari della GDO italiana ed estera, soddisfacendo ogni esigenza di ottimizzare le fasi di acquisto e ridurre i costi di approvvigionamento per l'intero parco macchine delle postazioni di lavoro e dei dispositivi multifunzione di stampa.

Nata a metà degli anni 90, Atlante è oggi una consolidata realtà italiana con sede a Casalecchio di Reno (BO), che si avvale di un modello di business unico poiché opera come partner strategico delle principali catene della GDO sul territorio nazionale e internazionale, con l'obiettivo di far conoscere la varietà e la qualità della tradizione alimentare italiana, offrendo un servizio completo per lo sviluppo e la gestione di progetti di marca privata chiavi in mano, a partire dagli studi di mercato alle ispezioni, fino all'ottimizzazione dei costi logistici e di materie prime. Alla base del successo di Atlante vi sono la conoscenza approfondita dei mercati e dei prodotti, il controllo qualità, l'efficienza del controllo logistico e l'attenzione alla formazione continua del personale. Questi sono stati gli ingredienti vincenti che hanno reso Atlante un partner ideale per ogni progetto nazionale ed internazionale, arrivando a stringere importanti accordi di collaborazione con colossi del food in tutto il mondo, da Migros in Svizzera, Sainsbury's nel Regno Unito, Kroger negli Stati Uniti fino progetti in Giappone e India, in perfetta linea con il payoff aziendale: Food of the World.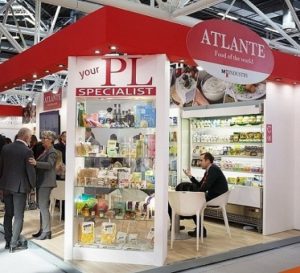 La crescita dell'azienda e l'esigenza di mantenere una struttura produttiva snella ed efficiente al passo con la digital transformation, hanno portato Atlante a riscontrare la necessità di affidarsi ad un nuovo modo di gestire l'intero parco macchine delle postazioni di lavoro aziendali e dei dispositivi multifunzione di stampa. La priorità fondamentale era quella di abbandonare il sistema di acquisto spot e attuare invece un workflow strutturato che assicurasse la flessibilità contrattuale e permettesse di ottimizzare la fase di acquisto, riducendo i costi nascosti di approvvigionamento. Per questa ragione, Atlante ha scelto il Fleet Management di Centro Computer, oggi partner IT dell'azienda, come soluzione alla rigidità imposta dalle locazioni operative classiche.
Flessibilità e semplificazione dei processi sono infatti i vantaggi che il contratto di Fleet Management di Centro Computer assicura attraverso l'elaborazione di un piano di approvvigionamento sempre modificabile rispetto a quello di partenza, sia in termini di prodotti che in termini di servizi concordati. Questo sistema di acquisti destrutturati ha inoltre il vantaggio di fondarsi sul pagamento di un canone fisso mensile e sulla possibilità di un conguaglio annuale, erogato sulla base dell'eccesso o del difetto di servizi e prodotti forniti rispetto a quanto pattuito inizialmente. Il contratto viene rinnovato alla scadenza del primo anno e successivamente ogni tre e una volta terminato il periodo contrattuale è possibile continuare ad usufruire gratuitamente di quanto è stato fornito fino a quel momento. Il Fleet Management offre infatti un servizio all-inclusive di pianificazione, manutenzione, gestione e smaltimento, senza correre il rischio di costrizioni di reso o sostituzione delle apparecchiature ancora efficienti al termine del periodo contrattuale.
"We are very pleased to have chosen the Fleet Management of Computer Center in response to our needs" - says Maurizio Querzoni, Atlante IT Director - "Thanks to this solution, in fact, we are no longer bound to the rigidity that the classic alternatives of purchasing and renting imposed on us and we can now count on a periodic renewal of the fleet, assistance on products and the tranquility of the fixed fee. . All this by relying on the professionalism of Centro Computer which implemented the project in a very short time, starting to provide products and services starting from the day following the formalization of the agreement and finalizing everything in just one week. "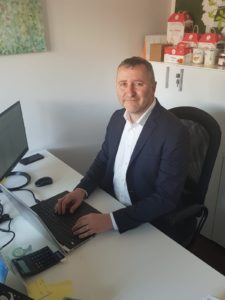 "Centro Computer has made its consolidated expertise available to Atlante by offering Fleet Management as a solution to the company's needs" - he says Davide Govoni, commercial consultant of Centro Computer - "In this way it was possible to circumscribe and offer the advantages of both the traditional purchase and the operating lease, including the management of options, assistance on the products included in the Fleet Management contract, the decrease in TCO and above all a definition accurate budgeting and the reduction of administrative management costs. By doing so, we guaranteed our client the operational efficiency they needed, with the peace of mind of a fixed fee and we laid the foundations for a partnership that could foresee future projects in the Unified Communication field, with solutions perfectly integrated with Office 365 applications. . "