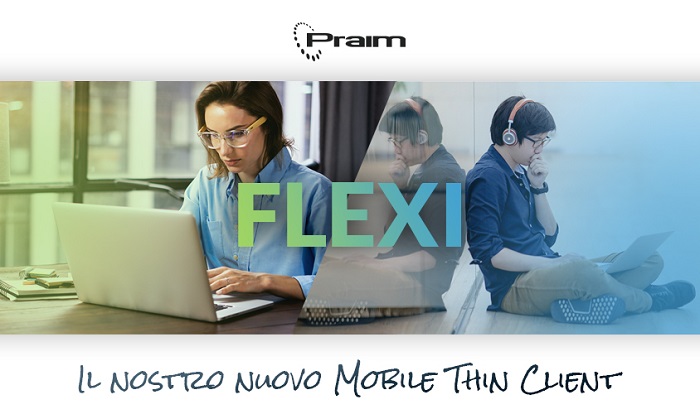 A solution based on Lenovo hardware that incorporates the essential security and productivity features for agile work offered by the Trentino company
Praim, a global company that develops software solutions for the creation and management of advanced workstations and Thin & Zero Client hardware solutions, presents Flexi, its first Mobile Thin Client specifically designed to optimize remote and mobile work, without losing sight of security.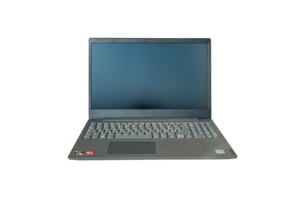 Flexi is a laptop with Lenovo design, and is available in two versions: with Linux based operating system Praim ThinOX4PC or with Windows 10 IoT e Praim Agile4PC, according to specific needs.
Le due configurazioni sono state progettate per soddisfare le nuove richieste dell'utenza aziendale, in questi ultimi mesi spinta sempre più verso la modalità in smart working. La prima, che prevede l'utilizzo di ThinOX, il sistema operativo Linux-based di Praim, garantisce sicurezza e affidabilità dei dispositivi e ottimizza lo spazio utilizzato su disco, garantendo velocità e prestazioni più elevate. Inoltre, ThinOX è un sistema che offre un blocco totale di scrittura del disco ed è, per questo, completamente sicuro e inattaccabile da virus o malware.
La combinazione Windows 10 IoT con Agile4PC è ideale invece, per gli utenti che non vogliono rinunciare a lavorare in ambiente Windows e a tutte le molteplici funzionalità offerte. Lavorando in una sessione RDS (Remote Desktop System) la connessione risulterà più fluida, mentre il Write Filter consente di bloccare una configurazione, così come è garantito il supporto di Windows a qualsiasi tecnologia o periferica necessaria per lavorare sull'endpoint. Infine, l'aggiunta di software e la configurazione possono essere eseguite da chiunque abbia familiarità con questo sistema operativo, senza che siano richieste competenze aggiuntive.
Flexi integration with the management console ThinMan di Praim also allows you to administer and automate any operation, and to manage company endpoints in an extremely simple and functional way.
The handset is characterized by an elegant design, and has been made with the most innovative materials. Thanks to the AMD Ryzen processor, the integrated Radeon graphics card and the 15.6 "screen, it simplifies multitasking work.
Flexi is a solution designed for mobile users who need to work from multiple places. The anti-glare screen, the spill-resistant keyboard, the battery with up to six hours of autonomy and the large touchpad also simplify outdoor work.
"Flexi concentrates safety and productivity in a single, economically sustainable solution. The particular period we are experiencing requires companies to activate new methods and tools to allow continuity of work for all employees. The new offer we have studied effectively responds to this need ", is the comment of Jacopo Bruni, Marketing Manager di Praim. "In addition, the customer can choose how to configure their Flexi, opting for the operating system they prefer and which will be included for one year".
The technical characteristics of Flexi are: Processor - AMD Ryzen 3 3250U (2C / 4T, 2.6 / 3.5GHz, 1MB L2 / 4MB L3); Screen - 15.6 ″ FHD (1920 × 1080) TN 220nits Anti-glare; Graphics - Integrated AMD Radeon Graphics; Memory - 4GB Soldered DDR4-2400; Battery - Integrated 35Wh; Dimensions - 362.2mm (14.26 ″) x 251.5mm (9.9 ″) x 19.9mm (0.78 ″); Weight - From 1.85kg (4.08lb);
Webcam – 0,3 MP.
Flexi is already available on the market through Praim's network of authorized distributors and partners.