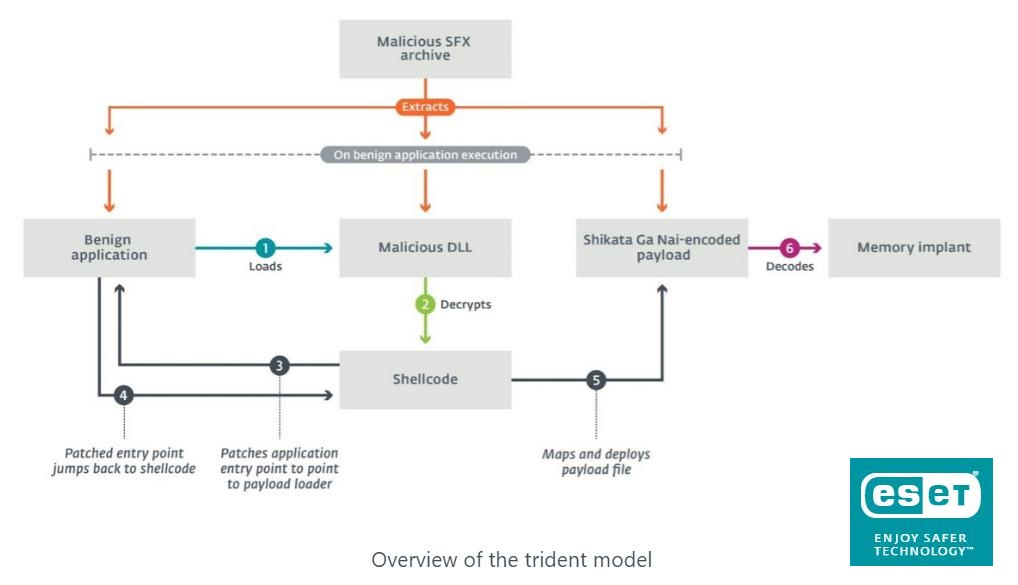 Nel corso dell'evento virtuale ESET European Cybersecurity Day sono stati presentati i risultati dell'ESET Industry Report on Government realizzato in accordo alle previsioni della Commissione Europea, del CERN e di Europol
Milano, 5 maggio 2021 – La strategia di cybersecurity dell'Unione Europea e quella di tutte le organizzazioni governative a livello globale, è stata messa alla prova non solo nel suo passaggio al "digital by default", ma anche dalla pandemia COVID-19, dal movimento di massa verso il lavoro da remoto, e da minacce come il cyber-spionaggio, il ransomware e gli attacchi alla supply-chain. In particolare, la sfida più impegnativa, e il nemico, comune a tutte le organizzazioni governative, sono i gruppi advanced persistent threat (APT).
APT groups that use advanced tools
The report by ESET, leader globale nel mercato della cybersecurity, sulle organizzazioni governative esamina il panorama delle minacce che gli operatori APT stanno attuando, e sottolinea la sua natura complessa con un'attenzione particolare a EmissarySoldier, una campagna dannosa portata avanti dal gruppo APT LuckyMouse attraverso il proprio toolkit SysUpdate per compromettere i computer, alcuni dei quali eseguivano la popolare applicazione Microsoft SharePoint.
L'analisi su LuckyMouse esamina il toolkit SysUpdate relativamente sconosciuto – i cui primi campioni sono stati rilevati nel 2018. Da allora, il toolkit ha visto varie fasi di sviluppo. L'attuale modus operandi di LuckyMouse è quello di installarsi attraverso un modello che utilizza tre componenti: un'applicazione vulnerabile all'hiijacking DLL, una libreria di file DLL personalizzata che esegue il contenuto utile e un payload codificato Shikata Ga NaiPoiché l'architettura modulare di SysUpdate permette ai suoi operatori di limitare la visibilità di codici dannosi, i ricercatori di ESET non hanno rintracciato alcun modulo sospetto, ma ritengono che questa sarà una sfida da affrontare nelle analisi future. LuckyMouse ha comunque aumentato la propria attività nel 2020, probabilmente attraverso un processo di riadattamento in cui varie funzionalità sono state gradualmente integrate nel set di strumenti di SysUpdate.
La comprensione di come si evolvono i tools sfruttati da gruppi APT come LuckyMouse è di fondamentale importanza dato che le organizzazioni governative sono investite della responsabilità di garantire la stabilità per i cittadini, le aziende e nei confronti delle altre nazioni. LuckyMouse e altri gruppi APT, rappresentano una minaccia per i governi e anche per gli enti pubblici che, di norma, utilizzano piattaforme di collaborazione diffuse come Microsoft SharePoint e servizi digitali.
Featured government organizations
Il 2020 e il 2021 hanno visto ESET collaborare a diverse ricerche, anche con organizzazioni del calibro della European Organization for Nuclear Research (CERN, Europol e Francese National Cybersecurity Agency ANSSI). Molte delle loro prospettive, condivise nel corso dell'evento virtuale e nel report, sottolineano che le organizzazioni governative e le loro infrastrutture IT sono considerati obiettivi predefiniti.
Il Report evidenzia la necessità che gli esperti di tecnologia continuino a sostenere le organizzazioni governative nel colmare le lacune di sicurezza e nel monitorare approcci, tecniche e procedure dei gruppi APT attraverso idonee tecnologie di endpoint detection and response a loro disposizione.
To download the report see Welivesecurity.com