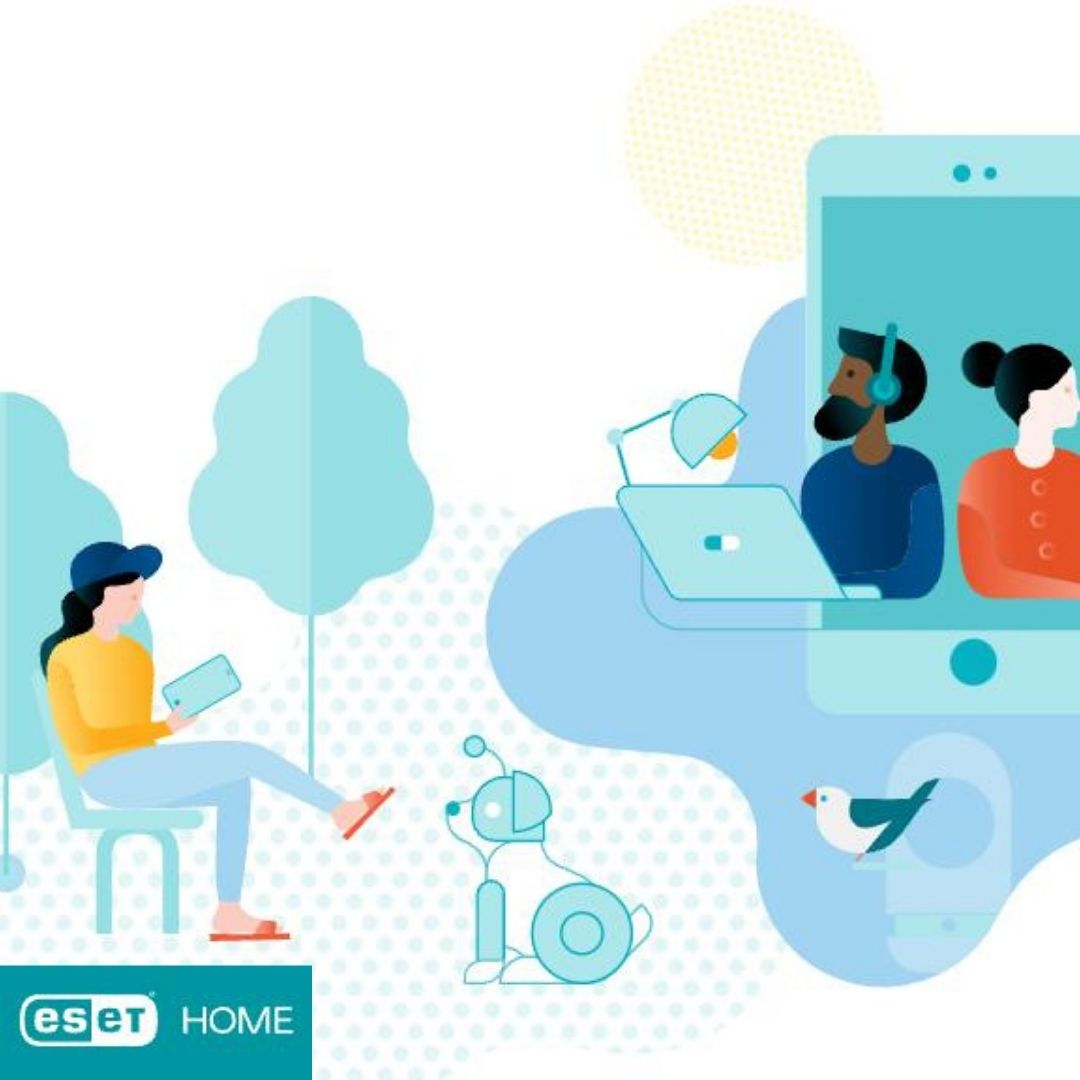 ESET, leader globale nel mercato della cybersecurity, ha annunciato una nuova versione della propria offerta dedicata alla sicurezza per il mercato consumer con il lancio di ESET HOME, piattaforma che consente agli utenti di gestire la sicurezza di tutti i dispositivi domestici Windows e Android da un'unica interfaccia pratica e semplice da usare.
With the increase in cyber attacks è di fondamentale importanza che gli utenti rimangano protetti. Poiché gli smartphone sono sempre di più al centro della vita digitale delle persone, diviene fondamentale fornire loro la possibilità di gestire la sicurezza dei device direttamente da dispositivi mobile.
Per rispondere efficacemente a questa esigenza e fornire una protezione di alto livello, ESET ha introdotto LiveGuard, integrato in ESET Smart Security® Premium. LiveGuard fornisce un ulteriore livello proattivo di protezione contro tipi di minacce mai visti prima. Inoltre, ESET NOD32 Antivirus, ESET Internet Security ed ESET Smart Security® Premium offrono una protezione migliorata e una serie di nuove funzionalità. Riconoscendo come la nostra vita digitale sia cambiata nell'ultimo anno, questi aggiornamenti si concentrano sulla sicurezza delle transazioni bancarie e dei pagamenti, sulla protezione dai ransomware, sul parental control e sulla gestione delle password.
Al centro della nuova suite di prodotti ESET si colloca ESET HOME, una nuova piattaforma di gestione che rende facile mantenere sotto controllo la sicurezza di casa quando e dove è necessario.
ESET HOME fornisce agli utenti una panoramica completa di tutte le soluzioni ESET in uso sui dispositivi Windows e Android, attraverso un unico accesso, dando una visibilità totale dello stato di protezione dei vari dispositivi collegati ai propri account.
Accessibile tramite portale web e app, la piattaforma ESET HOME è progettata per gli utenti mobile e studiata per la gestione della sicurezza in movimento.
L'applicazione consente agli utenti di aggiungere, controllare e condividere le licenze con familiari e amici, e di gestire funzionalità come Anti-Furto, Parental Control e Password Manager tramite il portale web.
Altri aggiornamenti chiave nella nuova suite di prodotti includono:
Security improvements – La funzionalità Banking & Payment Protection avrà ora l'opzione di essere eseguita di default, proteggendo qualsiasi browser supportato in modalità hardened. Ransomware Shield è stato potenziato con tecniche di rilevamento basate sulle abitudini. Exploit Blocker è stato migliorato per strengthen the security of several commonly used application types.
ESET HOME – I genitori possono utilizzare ESET HOME per condividere le licenze con familiari e amici o per monitorare l'attività online dei loro figli e controllare il loro tempo di permanenza in rete, attraverso la funzionalità Parental Control (gestibile tramite il portale web ESET HOME).
LiveGuard – Integrato con ESET Smart Security® Premium, LiveGuard fornisce un ulteriore livello proattivo di protezione contro nuovi tipi di minacce, schermando gli utenti dal malware prima che il codice venga eseguito. Questo servizio, personalizzato per ogni utente, analizza i file sospetti, compresi documenti, script, programmi di installazione e file eseguibili, in un ambiente sandbox sicuro.
Password Manager – Disponibile con ESET Smart Security® Premium, Password Manager è stato completamente riprogettato per una maggiore sicurezza e facilità d'uso. Password Manager è disponibile in tutti i principali browser come estensione e sui dispositivi Android e iOS come applicazione nativa. Le nuove caratteristiche includono il supporto per KeePass e Microsoft Authenticator.
Mária Trnková, Consumer & IoT Segment Director di ESET, ha commentato: "Siamo entusiasti del rilascio di questa nuova versione di ESET Home, andando a fornire agli utenti privati le ultime novità in tema di sicurezza informatica. La suite di prodotti aggiornata, inclusa la nuova funzione LiveGuard e la piattaforma ESET HOME, permette agli utenti di gestire in modo completo la cybersecurity, infondendo loro la fiducia necessaria per mantenere in sicurezza i loro dispositivi mobile. Dopo più di un anno di forte dipendenza dalla tecnologia, e con il panorama delle minacce in costante evoluzione, è vitale per noi che i nostri utenti consumer siano protetti con soluzioni all'avanguardia che siano facilmente accessibili e le migliori in termini di esperienza utente".
More information on all the new features of the consumer offer on www.eset.com/it/