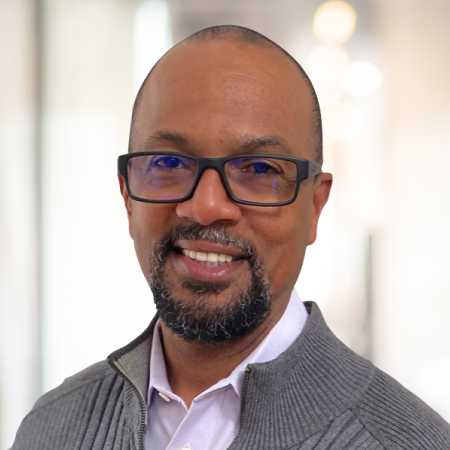 Già manager in Tableau, SanDisk, NetApp e SGI, Law porta con sé una lunga esperienza in materia di enterprise data management, product management e progettazione
Cohesity, leader nella gestione dati di nuova generazione, ha annunciato l'ingresso di Kirk A. Law, quale Senior Vice President of Research and Development (R&D). Nel suo nuovo ruolo, Law è responsabile a livello globale per la progettazione, il product management e l'ecosistema di business di Cohesity.
Veterano della tecnologia, Law porta in Cohesity più di 30 anni di esperienza in materia con una passione particolare per lo sviluppo di prodotti innovativi, la costruzione di team altamente performanti, l'arricchimento della cultura aziendale e la soddisfazione di clienti e partner.
"Cohesity è un'azienda fenomenale, guidata da innovazione orientata al cliente, dipendenti di talento, leadership eccezionale e forti valori culturali", ha sottolineato Law. "Continueremo a sviluppare soluzioni di nuova generazione che possano aiutare le organizzazioni a semplificare radicalmente la gestione dei dati, migliorare le proprie condizioni di sicurezza a fronte di attacchi ransomware sofisticati, trarre vantaggio da informazioni basate sull'AI e fare sempre di più con i dati – la risorsa digitale più preziosa".
L'expertise tecnologica di Law copre diversi settori, inclusi gestione, governance e sicurezza dei dati, con una lunga esperienza in system engineering, software di automazione intelligente e sviluppo di prodotti aziendali per installazioni on-premise e cloud.
Prima di approdare in Cohesity, Law è stato Senior Vice President of Development in Tableau Software, azienda del gruppo Salesforce. Ancora prima di ricoprire questo ruolo, è stato Senior Vice President of Engineering in Primary Data. Ha inoltre ricoperto incarichi di leadership in SanDisk, NetApp, Cacheflow Systems Inc. e SGI (già Silicon Graphics Computer Systems). Ha iniziato la sua carriera al David Sarnoff Research Center, ai tempi centro di ricerca e sviluppo di RCA Corp., dove ha ottenuto diversi brevetti nelle tecnologie di elaborazione della televisione digitale.
"Le comprovate capacità di leadership, la profonda comprensione del business e della tecnologia e la sua specifica attenzione all'innovazione fanno di Kirk il candidato ideale per questo ruolo", ha spiegato Mohit Aron, CEO e Founder di Cohesity. "Kirk inoltre comprende bene quanto possa essere rilevante l'impatto di una forte cultura aziendale in termini di coinvolgimento e fidelizzazione dei dipendenti e quanto questa possa stimolare le migliori attività di ricerca e sviluppo per risolvere le sfide dei clienti. Per tutte queste ragioni, siamo entusiasti di avere Kirk nel nostro team esecutivo".
Law, che ha conseguito un Bachelor of Science in Electrical Engineering (BSEE) e un Master of Science in Electrical Engineering (MSEE) alla Purdue University, è il vincitore 2012 del Purdue Outstanding Electrical and Computer Engineering Award, di cui vengono insigniti gli ex alunni che dimostrano risultati esemplari, capacità di leadership e servizio reso alla comunità. Fa parte, inoltre, del consiglio di amministrazione dell'organizzazione nazionale no-profit Raising a Reader. Infine, Law è membro dell'Executive Leadership Council, della confraternita Sigma Pi Phi, della National Society of Black Engineers e della EE Honor Society della Purdue University Eta Kappa Nu.
About Cohesity
Cohesity semplifica radicalmente la gestione dei dati. Le soluzioni offerte rendono facile proteggere, gestire e generare valore dai dati – nel data center, nelle reti edge, e in cloud. È disponibile una suite completa di servizi consolidati su un'unica piattaforma di dati multicloud: backup e ripristino, disaster recovery, servizi di file e oggetti, dev/test, conformità dei dati, sicurezza e analisi – riducendo la complessità ed eliminando la frammentazione totale dei dati. Cohesity può essere fornito come servizio, in auto-gestione, o erogato da un partner autorizzato Cohesity.