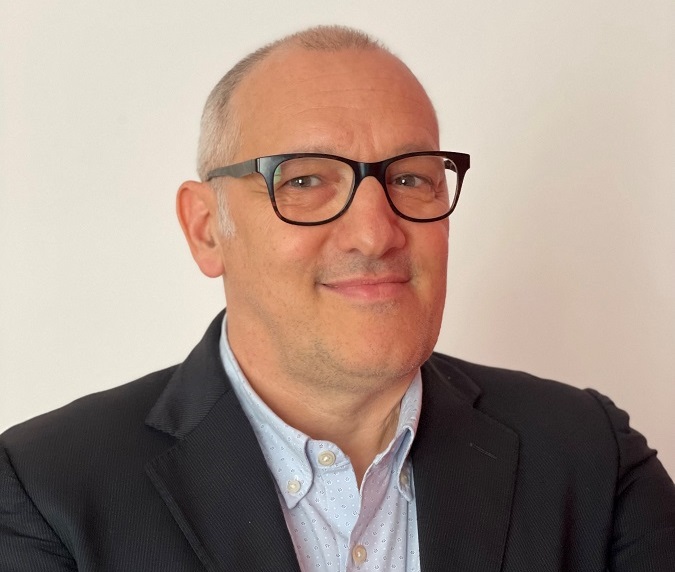 Il System Integrator ha contribuito, in piena sinergia con l'azienda cliente, allo sviluppo di un progetto articolato di implementazione e gestione dell'architettura
Centro Computer, società del Gruppo Project specializzata in tecnologie, servizi e soluzioni IT per le aziende, ha affiancato The System Integrator contributed nell'intero processo di rinnovamento dell'infrastruttura IT, reso necessario dall'incremento di risorse interne e dalla crescita del fatturato generato negli ultimi anni.
The System Integrator contributed è un'impresa di ingegneria e costruzione di impianti per il settore dell'oil & gas e del petrolchimico e fa parte della multinazionale giapponese Mayekawa MFG, CO, LTD, azienda fondata nel 1924 e attualmente leader nel mondo per la costruzione di compressori a vite utilizzati principalmente nella refrigerazione industriale e nella compressione d'idrocarburi gassosi per gli impianti petroliferi e petrolchimici in tutto il mondo.
Mayekawa Italia nasce nel 2011 e si occupa prevalentemente della progettazione e costruzione di package di refrigerazione industriale e di unità di compressione particolarmente complesse, dotate di un elevato grado d'ingegnerizzazione e rigorosamente costruite secondo le specifiche dei clienti. In questi dieci anni Mayekawa Italia si è trasformata e ingrandita passando da una piccola realtà che occupava sole 6 persone ad azienda strutturata con circa 60 dipendenti impiegati nelle tre sedi di Milano, Bologna e Ravenna e con un fatturato annuo di circa 25 milioni di euro.
Se inizialmente l'azienda non era dotata di una vera e propria infrastruttura IT ma si affidava a una serie di fornitori che supportavano in maniera frammentata esigenze interne e sviluppo del network, nell'ultimo biennio Mayekawa ha registrato una rapida crescita e ha deciso di implementare la propria architettura IT con una più evoluta e più performante, affidando ad un unico partner il processo di Digital Transformation dell'azienda.
Nel 2020, Mayekawa, ha quindi deciso di avvalersi di un interlocutore in grado di operare nelle tre sedi italiane, che fosse affidabile e strutturato, e soprattutto a cui delegare la gestione dell'intero reparto IT. Sono state interpellate alcune società e il partner selezionato è stato Centro Computer perché in grado di fornire il supporto necessario e in grado di rispondere appieno alla complessità del servizio richiesto.
Dopo un'iniziale fase di identificazione delle necessità e la progettazione degli interventi da implementare, Centro Computer ha dato il via alla sostituzione del centralino con Kalliope PBX e alla migrazione della fonia con Microsoft Teams. Sono stati poi sostituiti i firewall con le soluzioni di PaloAlto, installati Wi-Fi Aruba con access point in tutte le sedi e implementata la piattaforma Microsoft 365 Business Premium. Le sale riunioni di Milano e Bologna sono state allestite con strumenti audio e video di videoconferenza e collaboration di Logitech e Barco. Infine, nella sede di Bologna è stato implementato un nuovo data center con server e storage condiviso HPE, virtualizzazione con hypervisor VMWare e backup locale Veeam.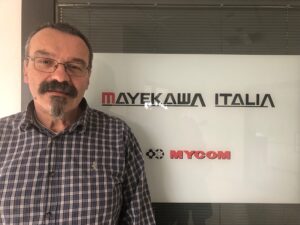 "The investments in the last two years have been significant. We have completely revolutionized the entire internal network, the connection of Wi-Fi networks and the security of the Mayekawa network which was vital for us, especially in light of the increasingly frequent ransomware attacks on companies, - he says Federico Draghetti, Piping Engineer Coordinator IT referent in Mayekawa and responsible for the infrastructure implementation project. - Being able to compare ourselves with a single reference partner dedicated to the management of our project to whom we can also delegate the mapping of the infrastructure, to have a 360 degree visibility of the system, relieves us from a series of management problems and allows us to dedicate ourselves to our I work with greater serenity ".
"This important project implemented with Mayekawa was extremely challenging and the gratification in having satisfied the customer's expectations is greater than any effort made, - he says Stefano Guidotti, Computer Center Commercial Officer. - It basically involved building the IT infrastructure from scratch and managing it on behalf of the customer, aligning ourselves with specific needs and based on the guidelines received. We are continuing this close collaboration to further refine the service and arrive at full correspondence between the request and the product offered ".
"Supporting companies in the digital transformation process has become our priority, - he concludes Roberto Vicenzi, Centro Computer CEO and Digital Innovation Manager – Gruppo Project. - These are processes that companies can no longer escape from in order to remain competitive and face the new rules imposed by the market. Our strong specialization in this area and a dedicated team of professionals allows us to accommodate any type of request and to underline our strong competitiveness. There is no growth without change and the customer has invested in Digital Transformation with great confidence and determination ".
Thanks to the realization of the project and the proactive support of Centro Computer, Mayekawa Italia was able to continue the activities even during the pandemic period without business interruptions. Furthermore, with the implementation of two redundant servers, continuity of the activities and services provided is guaranteed.
The two companies are currently collaborating to further increase security levels through continuous network monitoring to avoid possible data encryption and breach attempts.