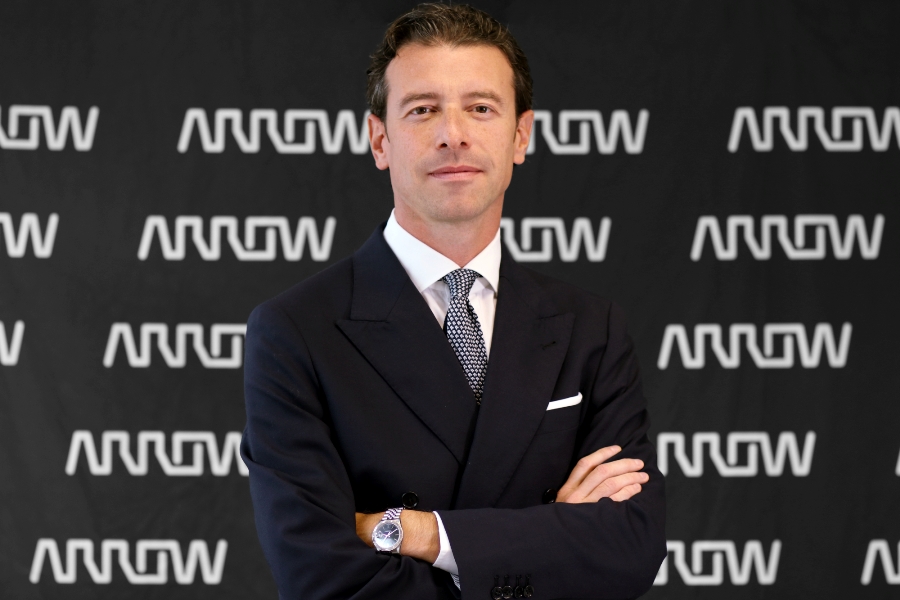 Next October 11th Villa Quaranta in Ospedaletto di Pescantina (VR), will once again host the day of technical insights, presentations and direct comparison between resellers and vendors
Also this year the Arrow Electronics division dedicated to Enterprise Computing solutions is organizing the Arrow University in Italy, the traditional annual event dedicated to resellers and system integrators, with the aim of encouraging meetings between the best players in the sector technological and offer them an opportunity for in-depth study, discussion and networking, as well as training sessions.
On October 11th, the historic location of Villa Quaranta, in Ospedaletto di Pescantina (VR), will once again open its doors to the new edition of Arrow University, an event aimed at the IT channel and which will bring together most of the brands in the portfolio and many of Arrow's channel partners.
A large exhibition area will be set up where it will be possible to meet the top players in the IT market and learn about the most innovative solutions in the sector. Participants will be able to follow 4-5 workshops over the course of the day, choosing from a wide range of training offers, including technical and commercial sessions which, in recent editions, have exceeded 30 sessions per day.
Considering the messages that will be conveyed during the University and the strong changes taking place in the role of the value channel, in an increasingly global and digital era, Arrow will support its channel partners to help them find the right direction to take. For this reason, the theme of the 2023 edition will be #FollowTheArrow and, thanks to the contents and ideas provided during the event, everyone will be able to set the most appropriate path to improve their business.
The vendors that will be present at University 2023 are divided into three types, namely sponsors GOLD quali: Check Point, CyberRes by OpenText, Forcepoint, Huawei, Microsoft, NetWitness, RSA, Thales, Trend Micro; sponsor SILVER quali: Arista, Barracuda, Commvault, CyberGuru, Entrust, Hitachi, Infoblox, NetApp, Paessler, Praim, Symantec, Tenable, Trellix, XFusion; sponsor BRONZE such as: Libraesva, Quantum, Riverbed, Splunk.
"Once again we are proud and enthusiastic of the resources and energy that we have managed to put into play for the new edition of our Arrow University – he commented Michele Puccio, Country Manager di Arrow Enterprise Computing Solutions Business in Italia – the leitmotif #FollowtheArrow embodies what we want to be for our partners. In today's modern and dynamic economy, everyone is asking the same questions: 'Where does it make sense to invest and why? What are the most suitable solutions to ensure value for customers and grow the business?' At Arrow we want to point the right direction and we will do so together with the contents offered by our most important vendors."
Participation is free, subject to registration. Information on locations, times, complete agenda and registration form for Arrow University 2023 are available at the link: https://www.arrow.com/globalecs/it/regional-pages/risorse/eventi/arrow-university-2023/.